Zarząd
Firma została założona w 1987 roku przez obecnego właściciela
i szefa zarządu, pana Henryka Bury. BURY to w 100% rodzinna firma kierowana przez członków zarządu spółki Henryka Bury
i jego żonę Renatę Mansfeld-Bury. Obecnie oddziały BURY znajdują się w Mielcu, Rzeszowie i Huamantli w Meksyku,
a siedziba Firmy znajduje się w Löhne w Nadrenii Północnej-Westfalii.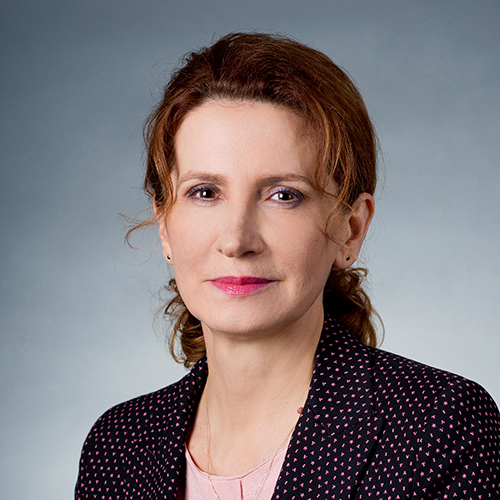 Bernadetta Dzik
President of the board (CEO) BURY Sp. z o.o.
President of the board (CEO) R&D Center BURY Sp. z o.o.
Gabriel Buchała
Vice President of the board R&D Center BURY Sp. z o.o.
Vice President of the board BURY Sp. z o.o.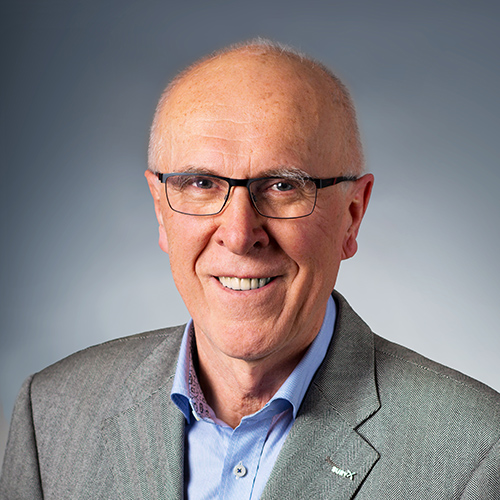 Henryk Bury
President of the board (CEO) BURY GmbH & Co. KG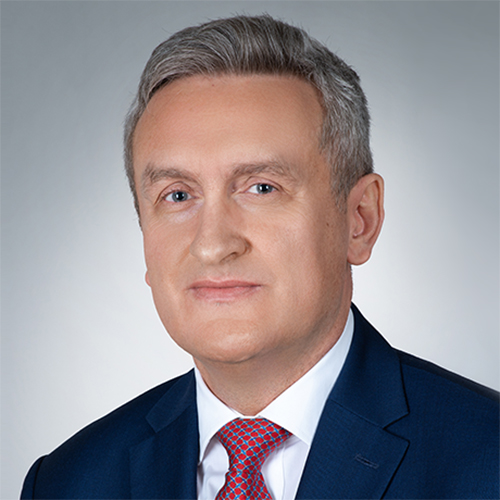 Maciej Pazdro-Wąsowicz
President of the board (CEO) BURY GmbH & Co. KG
Renata Mansfeld-Bury
Chief Executive of BURY-Tlaxcala S.r.J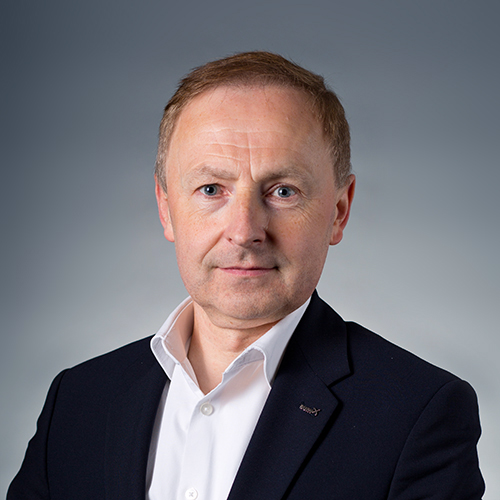 Roman Baran
Chief Executive of BURY-Tlaxcala S.r.J
Rozwój nabiera tempa
Nasi pracownicy, nasze projekty
W ubiegłych latach rekord gonił rekord. Znacząco wzrosły obroty firmy, co znalazło odzwierciedlenie w rosnącej liczbie pracowników.
W 2015 roku po raz pierwszy przekroczono symboliczną liczbę 1.000 pracowników. Obecnie na sukces firmy BURY pracuje ponad 2.300 pracowników, w tym ponad 500 inżynierów.
Marka BURY na przestrzeni 30 lat dynamicznego rozwoju wypracowała własny, niepowtarzalny ton i styl. Unikalne cechy naszych produktów rozpoznają i cenią klienci i partnerzy na całym świecie. Wszystko to czyni markę BURY obiektem poszukiwanym i stawianym wyjątkowo wysoko w kategorii preferencji i wyboru przez naszych kontrahentów, budząc jednocześnie należny szacunek i respekt konkurencji.
Aby pomysł stał się rzeczywistością
to nasza myśl przewodnia w działaniu
Jej założeniem jest towarzyszenie klientowi podczas całego procesu powstawania produktu – od idei przyświecającej jego tworzeniu po funkcjonalny i doskonały jakościowo wyrób końcowy. Mamy ambicję stale pomnażać sukcesy naszej firmy i oddajemy się temu z pełną pasją i zaangażowaniem.
Hasłem, wyzwaniem i realnym działaniem staje się dla nas innowacyjność pojmowana jako umiejętność kreowania i wdrażania oczekiwanych przez naszych partnerów nowatorskich rozwiązań na najwyższym poziomie niezawodności.
Współpraca z nami
to znacznie więcej niż tylko spełnianie oczekiwań
W oparciu o najnowsze technologie i innowacyjne rozwiązania, szerokie kompetencje i pełną integrację naszych działań we wszystkich dyscyplinach pod jednym dachem – budujemy wizerunek marki BURY. Celem naszych działań jest jakość, niezależnie od tego czy produkt reprezentuje kategorię ekonomiczną czy klasę premium.
Dobre produkty wchodzą na rynek,
lepsze na nim niepodzielnie panują
Jesteśmy w pełni świadomi, że przekształcenie idei w technicznie wykonalny i przynoszący zysk produkt wymaga od nas najwyższych starań i kompetencji. Innowacja i dobra organizacja produkcji łączą się u nas w jedno co czyni z nas lidera w branży i stawia na czele konkurencji w zdobywaniu światowych rynków. Tym samym, otwiera przed nami szerokie możliwości osiągania zaplanowanych sukcesów.
Cele
Nasze cele koncentrują się na:
spełnianiu wymagań standardu IATF 16949:2016 oraz Specyficznych Wymagań Klientów,
rozpoznawaniu i uwzględnianiu oczekiwań stron zainteresowanych w ramach kontekstu organizacji,
pełnym ustaleniu i spełnieniu dzisiejszych i przyszłych wymagań klientów,
minimalizacji Time-to-market, pozyskaniu nowych segmentów klientów (OEM),
przenoszeniu kształtowania zaufania klientów do zdolności jakości i dostaw Organizacji,
spełnieniu wszystkich uzgodnionych w przyjętym
zamówieniu wymagań jakościowych oraz dotyczących dostaw,
wysokiej elastyczności, niezawodności i solidnym wzroście,
wysokiej świadomości kosztów,
wyborze dostawców kompetentnych pod względem techniki
i jakości,
osiągnięciu widocznej technologicznej przewagi na rynku,
koncentracji na atrakcyjnym segmencie produkcji i klientach,
serwisie dla klientów
Najwyższe kierownictwo zobowiązuje się do ciągłego doskonalenia skuteczności Systemu Zarządzania Jakością oraz spełnienia stale rosnących wymagań.